Colrain Fix-It Day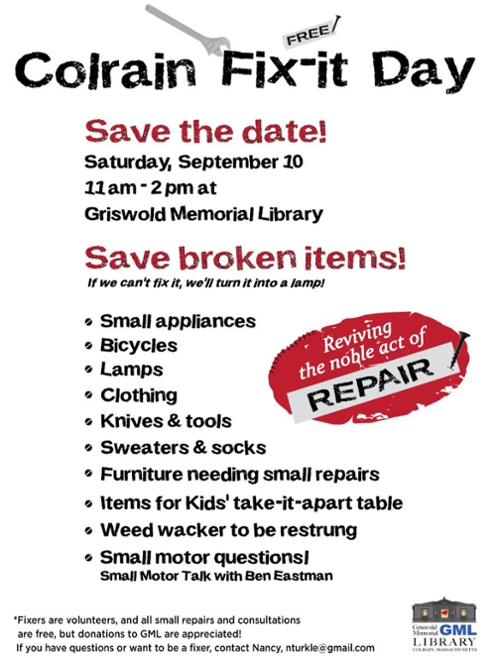 Saturday, September 10, 2022, 11:00 am until 2:00 pm
Griswold Memorial Library
Save broken items for Colrain Fix-it Day!
Small appliances
Bicycles
Lamps
Clothing
Knives & tools
Sweaters & socks
Furniture needing small repairs
Items for kids' take-it-apart table
Weed wacker to be restrung
Small motor questions for "Small Motor Talk with Ben Eastman"
Live music by 133 Skeele--"Americana with a twist"--featuring Sheryl Stanton and Bobby D. at noon!
Posted to: Library.