Winter Solstice Pajama Party with Tom Knight!
Wednesday, December 21, 6:00 pm until 7:00 pm
Griswold Memorial Library
Celebrate teh darkenst night of the year with community, stories, songs, and puppets! Bring your own stuffed animal friends, and wear your pajamas to win a prize!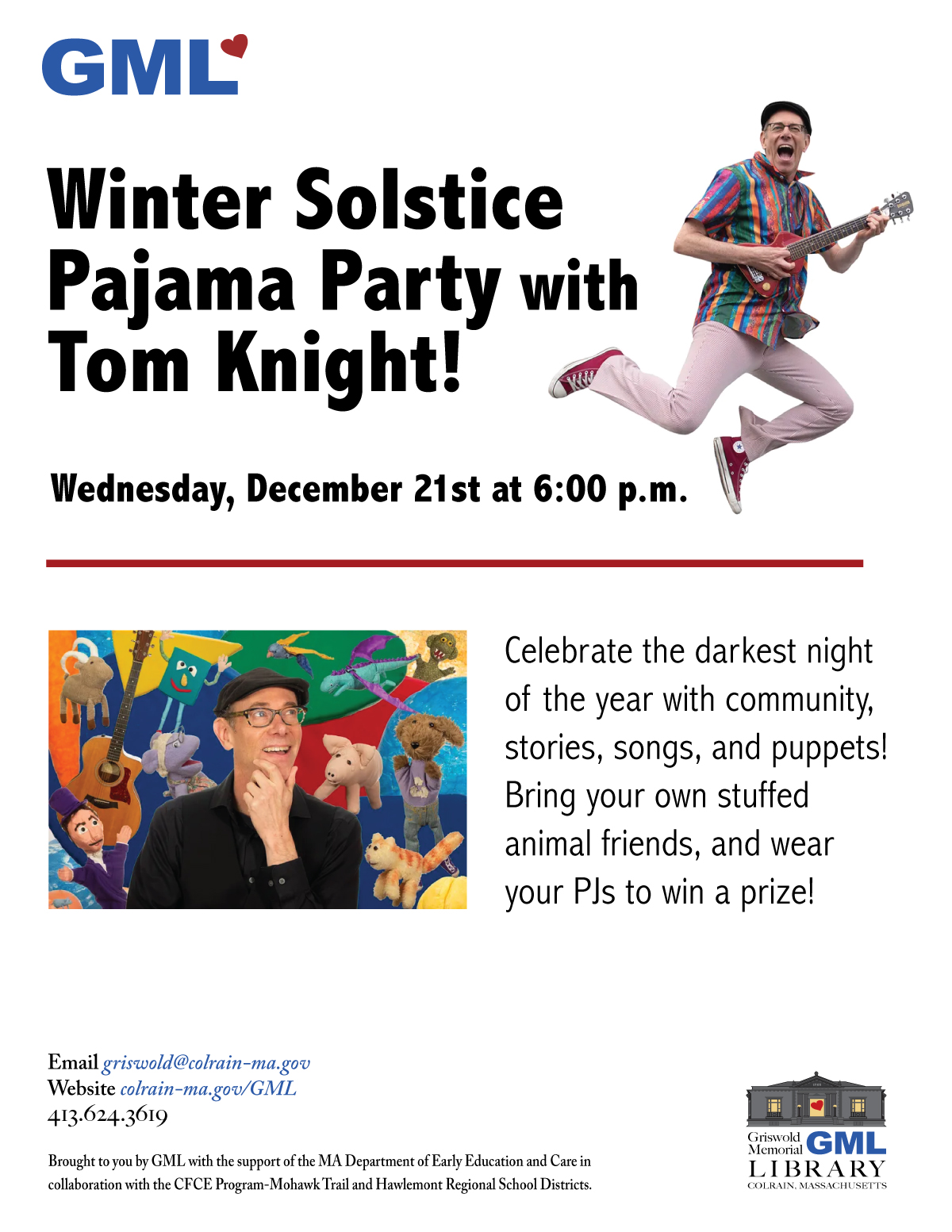 Posted to: Library on 2022-11-21 11:58:18 (updated 2022-11-21 11:58:18).