Council on Aging
Next meeting:
Mon, Dec 18 at 2:00 PM -- Colrain Town Office - 55 Main Rd, Colrain, MA 01340
Members
10 of 15 seats. 3 years each seat.
Janice Barnes, Treasurer. June, 2026.
Kathy Steinhem, Secretary. June, 2026.
Betty Johnson, Chairperson. June, 2024.
Amy J. Herzig. June, 2024.
Elaine Stanley. June, 2024.
Richard Herzig. June, 2024.
Kathy Phelps. June, 2026.
Michelle Hillman. June, 2026.
Rusty Barnes. June, 2026.
Valeda Peters. June, 2026.
VACANT
VACANT
VACANT
VACANT
VACANT
The mission of the Colrain Council on Aging is to serve as a supportive family resource as emerging needs of Colrain residents become more complex; and to advocate for and provide, in a cost-effective manner, a safe, congenial environment where seniors may participate in social, educational, and cultural programs reflective of their needs.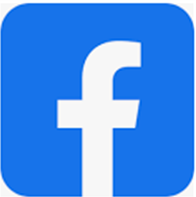 Find us on Facebook at Colrain Council on Aging.
Previous meetings:
Would you like to make a donation to the library?
Donations help support our beloved library as we work towards enhancing its grounds and historic building.
Find us on venmo @ColrainLibraryFriends, or by cash or check, payable to the Friends of the Griswold Memorial Library (leave at the library or mail to FOGML, c/o 67 Foundry Village Rd., Colrain MA 01340).